If you've ever had a good slice of pie you know it can be life changing. But what if you could have pie at your campsite?
A Campsite Pie in this Cast Iron Will Change Your Life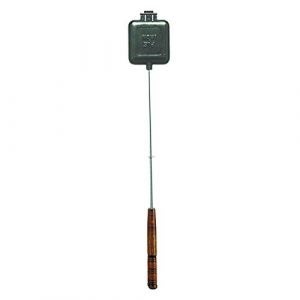 If you're interested in changing up the s'mores routine, let us introduce you to the humble pie iron.
What is a pie iron? This small cast-iron pan lets you toast, bake, and grill food right on top of the campfire coals. The result: serious outdoor treats.
The best part? Once your campfire is a-blazing and you have your pie iron in hand, you can fill it with whatever tasty ingredient you want! From sandwiches to pizzas, mini-pies to cinnamon rolls, you'll be making all kinds of campfire cuisine with this classic camping accessory.
For a reliable pie iron, we recommend the 1705 Pie Iron Sandwich Cooker from Rome Industries. It's the best money can pie.
Buy Now $17
How to Make Super SImple Campsite Pie from White Bread: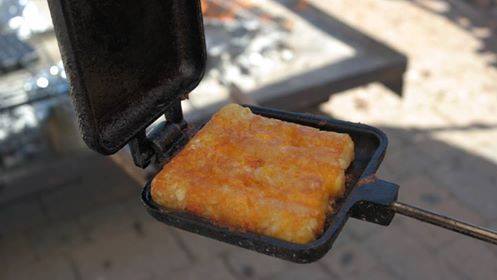 While you can use pre-made pie crust, puff pastry, or phyllo dough to encase your fillings, nothing screams "mountain pie" more so than using two slices of buttered white bread.
Open up your iron and place a slice of buttered bread on each side (buttered side against iron).
Add your favorite ingredients.
Close up iron and cook on both sides over the campfire.
Rotate sides to avoid burning and cook until your bread is golden brown.
Chow down.
---
The Dyrt is a FREE app solving the pain of finding campsites online. Like Yelp for camping, you can find the perfect campsite for you with photos and reviews from real campers across the country. And if you write reviews, you can WIN free outdoor gear all summer long.
---