As the weather warms up and the wildflowers come out in full bloom, the itch to camp creeps up on us. Immersing ourselves in nature is always a thrill; hiking, exploring, and falling asleep beneath the stars. But there's one part of camping that remains an inconvenience – staying fresh with good camping hygiene. You exert a lot of energy setting up and maintaining your camp. Maybe you're chopping wood, cooking, or just hanging out in the dirt. All of these things make us less than fresh. And when you don't have a shower handy, you can start to feel a little gross.
The Best Camping Hygiene Products for Showers, Soaps, and Deodorant While Camping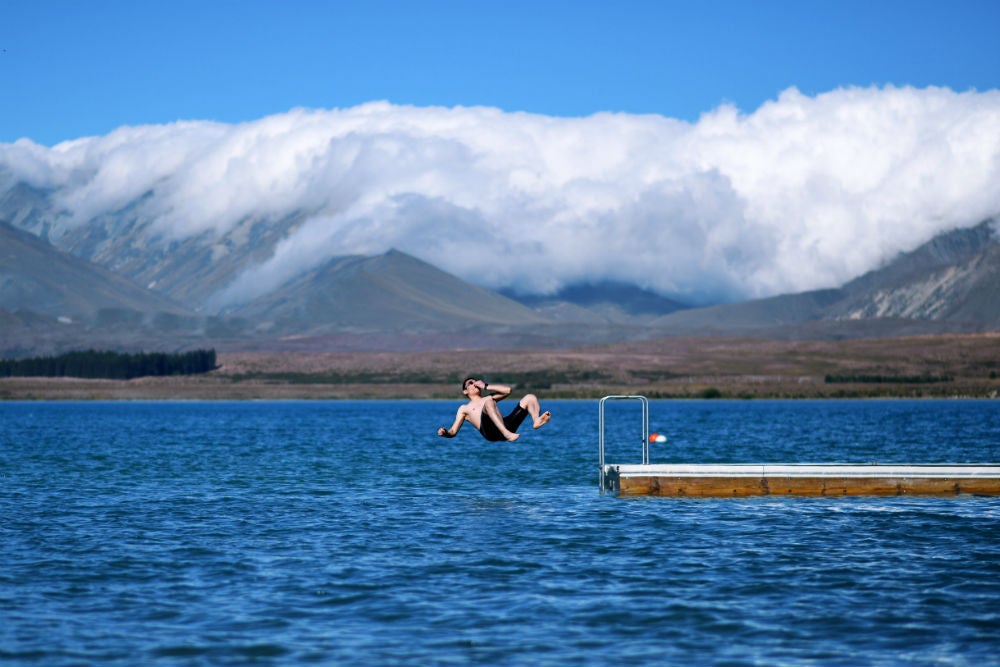 Are we doomed to accept this dirty fate in the woods? Or is there a way to stay fresh while camping?
Camping Shower Options
Shower are an option at some campsites. But portable showers are also great to bring with you. Some of them are simple contraptions that you hang from a tree, pour water into the top, and let it pour out through some holes. You won't have control over water temp–but if it's hot out, you'll love a cold shower!
If you do prefer your showers warm, try a solar shower. Solar showers are lightweight, easy-to-use, and work anywhere there's sun. They have a black bag design that heats up very quickly, providing you with a comfortable hot shower when you need it. Most solar showers don't hold enough water for more than one shower. This might be the time to cozy up to your camping partner and share!
Camping Soap Options
For soap in a portable, camp shower, most people swear by Dr. Bronner's Magic Soap as their first choice. Green Goo's Forest Bar is another popular choice, and it smells lovely. The Forest Bar is handy for camping because it makes you smell like your surroundings!
Just remember, although these soaps are described as biodegradable, they should not be introduced into the natural water supply. Despite the myth that you can wash in the river with these soaps, they can actually cause nitrogen levels in the water to rise, which harms the river's aquatic life. So remember to stay 200 feet away from natural water sources, and to dispose of your dirty dishwater in a hole 8" deep to allow the bacteria in the soil to safely decompose it.
Baby wipes are also helpful for "bathing" when you don't have access to running water. A quick baby-wipe scrub down can leave you feeling refreshed, even though you didn't shower, or technically use soap. Just don't leave the wipes lying around to become litter. Litter is NOT fresh.
To Deodorant or Not to Deodorant?
You're unlikely to have a luxurious bathing experience at a campsite. If you're roughing it, you might not get a shower at all. No one is expected to smell like roses when they're sleeping outside, but you really don't want to stink. Most solid deodorants are full of toxins and chemicals, and Mother Nature does not want to hang out with that stuff. So a good alternative for camping is Green Goo's Pit Goo. It may not have the most attractive name, but it's more effective than most natural alternatives–and we just need it to work. Another great option is the Salt of the Earth deodorant stick, which couldn't get more natural; it's made from salt, and it comes in a tiny size that is perfect for camping.
On the the hottest days, sweat and a little stink are inevitable. Try to limit your physical activity during the height of the afternoon heat, and stay hydrated. Most importantly, enjoy the time you have to spend in the outdoors, and remember that showers are always waiting for you at home.