If you're an avid camper, you might be skeptical of the suspended, spaceship-like tents from Tentsile. There's no doubting it — they're stunning, especially when they're hung in scenic and unusual places around the world. Reviews from real campers in the field, however, can be hard to come by. So we set out to answer the question: do they live up to the hype?
Tentsile Reviews From Real Campers Across the US
We turned to The Dyrt Rangers, the top campers across the country, for honest and unedited Tentsile reviews. Equipped with a Tentsile, they took to the woods to test how these tents fare with family, pets, and all their adventure gear.
Ranger Erin H. Reviews the Tentsile Flite+ Tree Tent at Cook Forest State Park, PA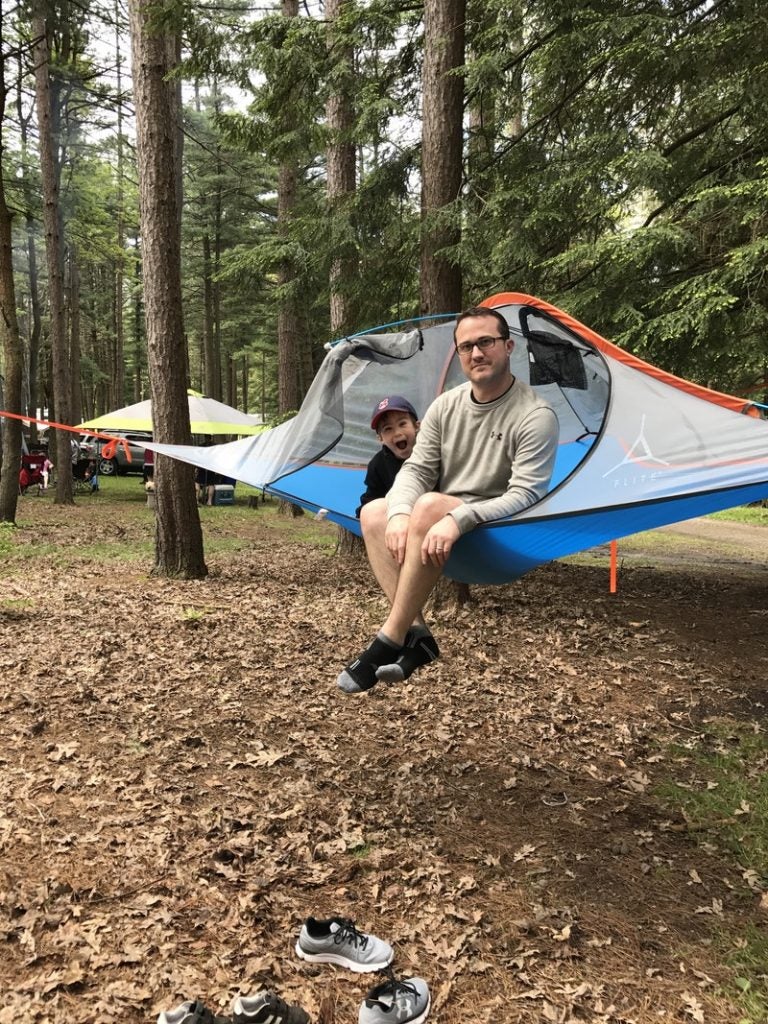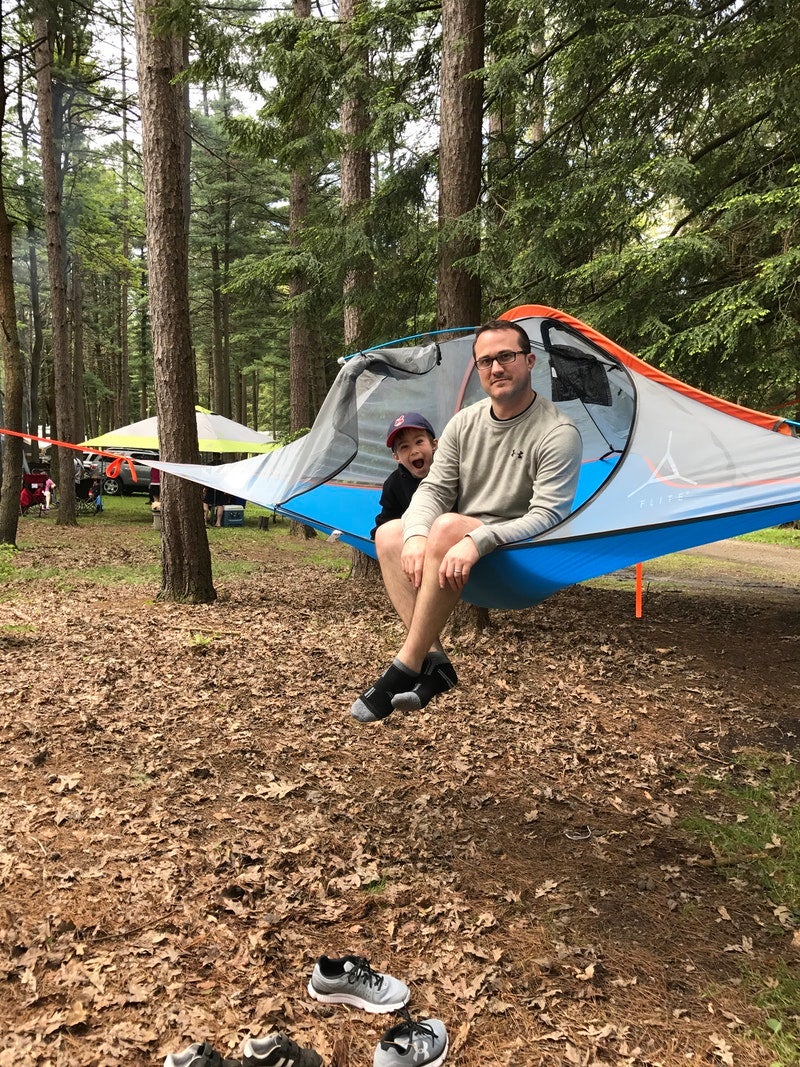 Pros: "First things first: this is a two person tree tent. It's not a hammock, but a true sleeping tent, with far more support at the bottom and a rainfly. The bottom floor strap serves as a good divider as well, so you're not rolling into each other in the night. You really have your own space and plenty of it. There are 2 exits which is also handy. The campers were lined up (literally) to try it out, each getting their 15 mins in the trees. Some brought books, some brought a friend, and all enjoyed it, noting how surprisingly comfortable it was. You cannot sit cross legged in a hammock – but in the Flite+ you and a friend can play a game of cards."
Cons: "While other tree tent models have hookups for their rope ladder, sold separately, this tent has none. Not ideal when wishing to hang it higher than a few feet off the ground. We had to hoist each other up into it at the near 5 ft height we arranged it at. After all, what good is a tree tent if it's almost on the ground?!"
Ranger Asher K. Reviews the Tentsile Connect Tree Tent at Thompson Creek Trail Campground, AL

Pros: "I got it as a graduation gift and it is one of the coolest tents I have ever used… I mean who can say they never dreamed of living in a tree house! This is definitely the adult version of that dream. Every time I set up the tent I get tons of questions from people who are interested. It is such a cool experience to sleep off the ground while not being cramped up in a traditional hammock."
Cons: "Although it can be a challenge at first to learn the setup process after a few years with the tent it gets much easier. The key is just getting everything level and balanced."
Read This Tentsile Review
Ranger Christy C. Reviews the Tentsile Flite+ Tree Tent at North/South Lake, NY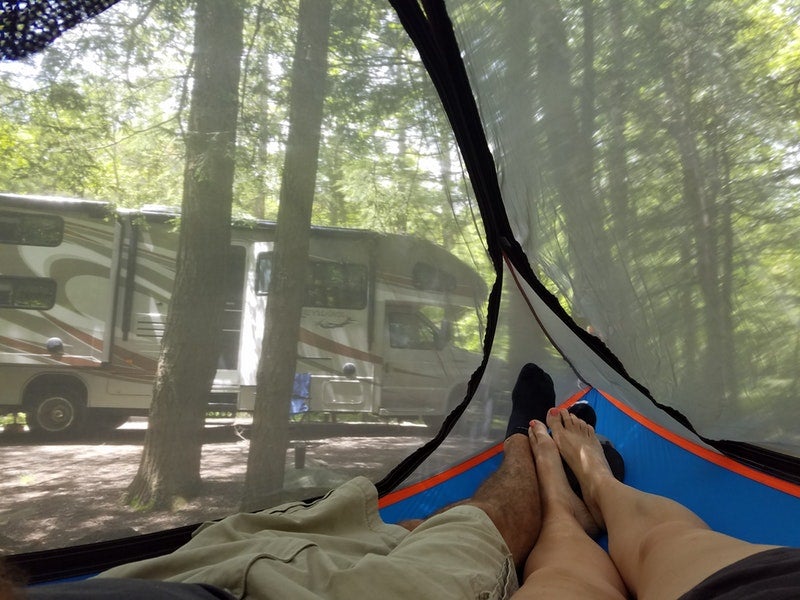 Pros: "The Flight+ tree tent is very lightweight and convenient to take backpacking weighing in at only 7 lbs. It has a mesh netting that keeps bugs out and can be used with or without the rain tarp. In upstate NY, we left it off because there wasn't any humidity or dew at the time. It gave us a great unobstructed view of the creek and trees."
Cons: "There was a bit of a learning curve to the set up. We tried it in a variety of places and with different tree configurations."
Read This Tentsile Review
The verdict: It sounds like The Dyrt Rangers are loving their tree tents. While they may require some trial and error with setup, these tents are proving comfortable and practical once campers have them suspended above their campgrounds. A big thank you to our rangers for their thorough Tentsile reviews!
---
The Dyrt is a FREE app solving the pain of finding campsites online. Like Yelp for camping, you can find the perfect campsite for you with photos and reviews from real campers across the country. And if you write reviews, you can WIN free outdoor gear all summer long.