Sweepstakes, giveaways, contests: they're always around, but hard to find, especially if your primary interest is winning outdoor gear and trips. So, I made this page to list giveaways that are live now.
Currently Active Sweepstakes & Contests for Outdoor Gear & Trips
This page is updated regularly with new opportunities, so bookmark this page, check back, and enter to win!
Last updated: June 19, 2018
---
Win a $2,500 Camping Gear Pack!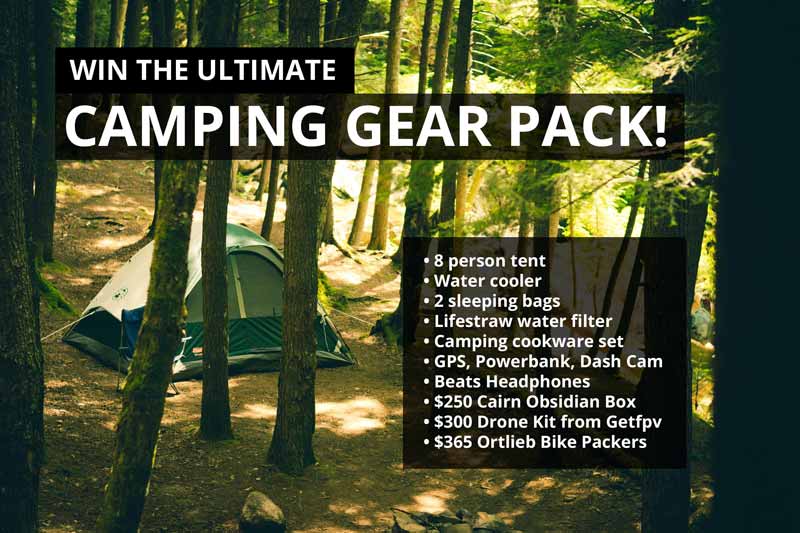 Ends: July 24th
Prizes:
8 person tent
Water cooler
2 sleeping bags
Lifestraw water filter
Camping cookware set
GPS, Powerbank, Dash Cam
Beats Headphones
$250 Cairn Obsidian Box
$300 Drone Kit from Getfpv
$365 Ortlieb Bike Packers
Enter: Here
ENTER NOW
---
Win a $5,000+ Trip to Australia!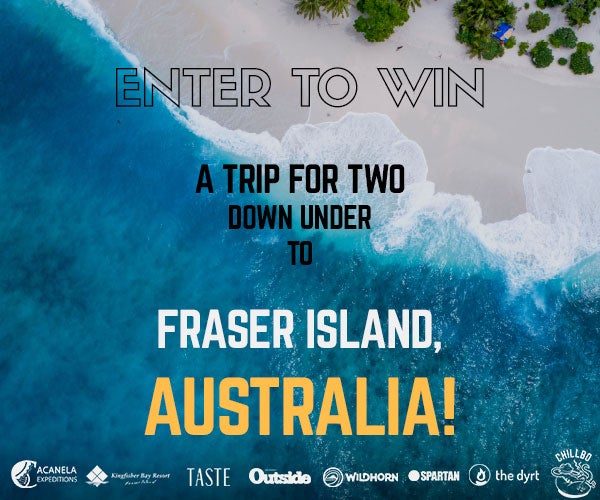 Ends: July 10th
Prizes:
Airfare Voucher for 2 People (Valued at $2500)
A 6 night stay at the Kingfisher Bay Resort ($2390)
3 Activities on Fraser Island including:
4WD Tour, Kayaking, Whale Watching, Spa Treatments, Guided Walks, Archery and More
Ferry Transfer from Hervey Bay to Fraser Island ($100)
Prize covers most, but not ALL travel expenses – only what is described above. Costs such as daily incidentals, insurance, ground transfers etc have not been included in this prizing.
Enter: Here
ENTER NOW
---
DJI Camera Drone & First Person View Goggles Set Giveaway!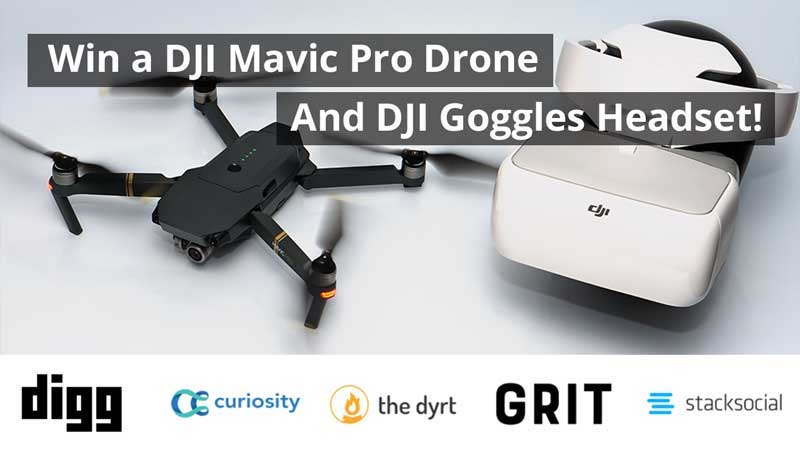 Ends: June 22nd
Prizes: $1300 DJI Camera Drone, DJI Goggles Headset
Enter: Here 
ENTER NOW
---
11 Camping Contests: 20 Brands are Giving Campers Free Gear!
Ends: June 30th
Prizes:
Learn more: Here
LEARN MORE